Is your business WiFi system just lying around? Let us wake it up it for you. Introducing ZONE Marketplace and its newest addition to the WiFi industry.
The ZONE Smart WiFi Marketing System is a user-friendly and inexpensive WiFi system that entices your WiFi users to stay longer, buy more, come back often, and refer their friends.
The system displays your custom digital splash-page to every WiFi user. You'll use this page to advertise, conduct surveys, solicit reviews, and more while they use your WiFi. Similar features are offered by our friendly competitors, but this is where the similarity ends.
The ZONE Marketplace Smart WiFi Marketing System goes FAR beyond the splash-page. Our unique software will *capture email addresses, telephone numbers and the Facebook, Twitter and other social network information on every visitor to your WiFi. And we'll database that visitor information for you for use in your future 'bring-back' marketing efforts like text blasts or emails. Use the data to issue coupons, conduct surveys, request reviews or send out a newsletter… as often as you like. It's up to you!
No time to send out text blasts or emails you say? No problem. We even offer an inexpensive email, text and voice message service.
So now your ho-hum WiFi can be energized and allow you to promote to you customers both while they are present and after they leave, time and time again.
Why wait? ZONE can start increasing your business today.
*Totally secure. The ZONE System is fully PCI compliant. The technology used by our system is LAN blocking and access point isolation. Even though they have access to the Internet, your WiFi users cannot see your local network or each other.
Bob Smith
bobsmith@facebook.com
Toledo, OH
Male Birthdate 05-23-1972
8764556783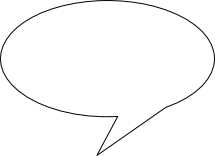 Amy Waller
amy.waller@amywaller.com
2522373265